Flowers are the best thing to enhance the beauty of women. That is why the flower nail design, which we will make today, is a cool idea for those who wants to stay nice and bonny.
Our tutorial requires some basic skills of making manicure, as well as special implements.
Before you start following these steps, make sure you have:
Base nail coat;
Some white nail polish;
Special decals for nails with flower pictures;
Nail scissors;
A glass of cold water;
Tweezers;
Some regular nail brush;
Thin nail brush;
Acetone;
Nail file;
A polish to match the background color of your decals;
Any top coat.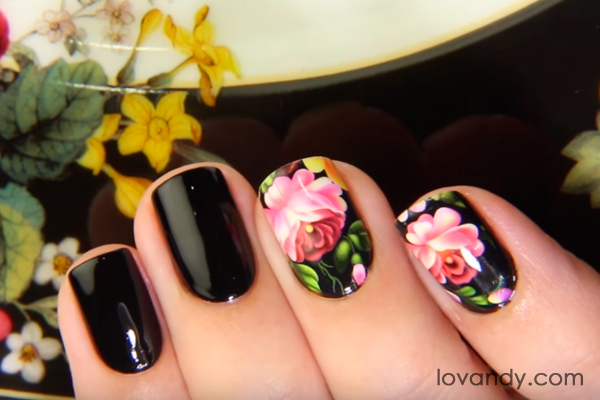 In this tutorial, we will use these black flower nail stickers. We believe that such combination of decals picture and nail polish color looks best for everyday use. In addition, such manicure fits a lot of different styles and clothes.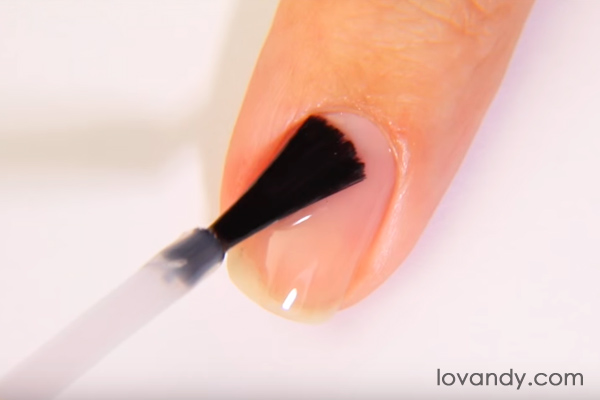 At first, let us put some base coat on nails. For example, you may use Yellow Stopper by 'American Classics'.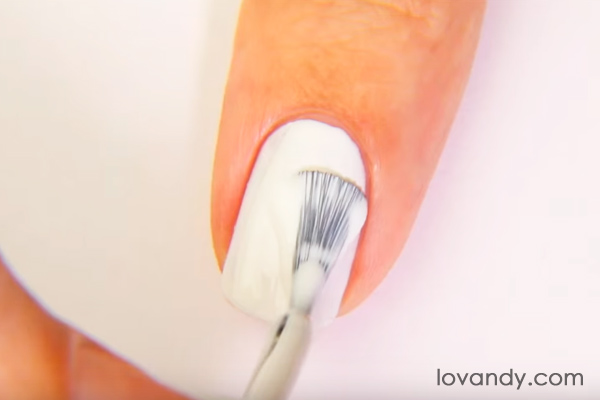 Now cover the nails, which you will stick decals on, with two layers of a white polish. It does not matter what background color on stickers is. We use white polish to make a contrast, so that it would be easier to correct details.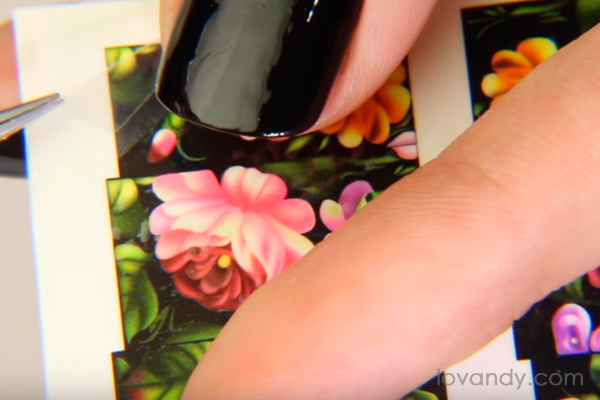 Remove the protective blanket from your stickers. Use tweezers if needed.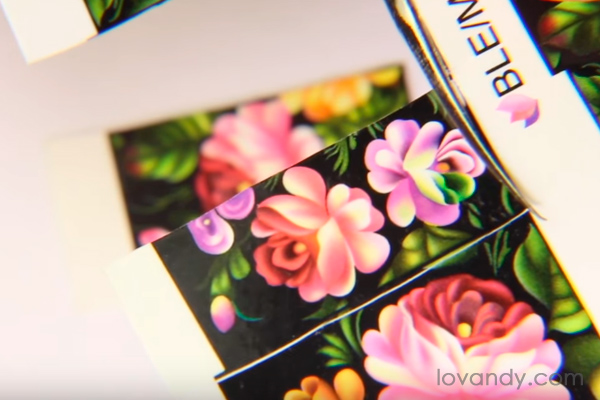 Cut some pieces of flower decals in the size of your nails.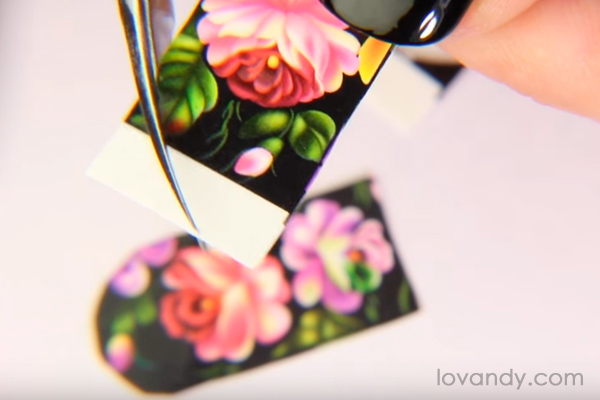 Neatly cut these pieces in the shape of your cuticle. Do not worry if edges are angular. We will fix it with a nail polish.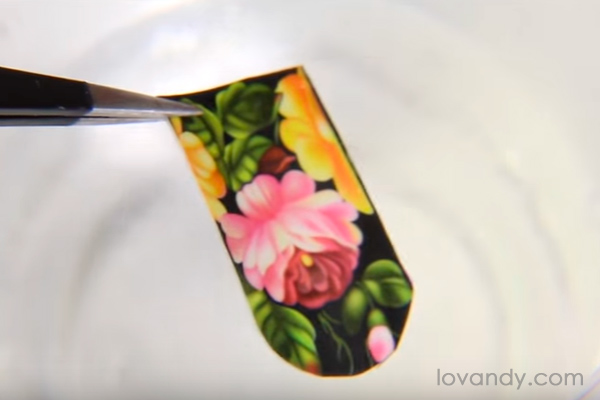 Wet a sticker in cold water for 10 to 20 seconds. This way it will be easier to separate the top blanket and the sticker.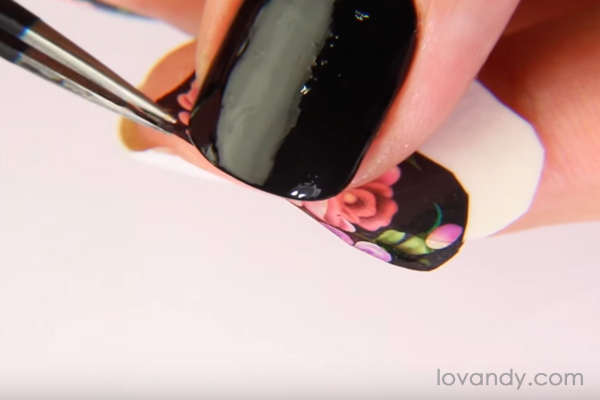 Unstick that top blanket with your fingers. Tweezers may help.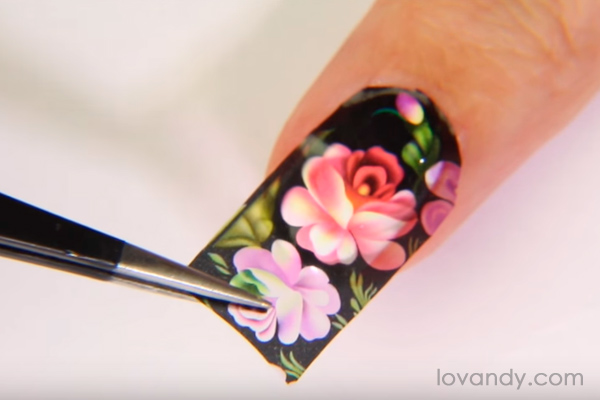 Now put your sticker on the nail, using tweezers. It is better, if the sticker is a little bit smaller than your nail. This way you will place it easily, and then correct the result. However, do not make it too small so that the picture stays complete.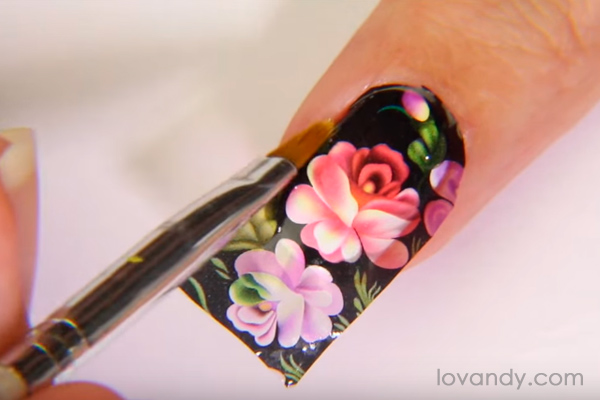 Use your nail brush to align it (make sure the brush is dry). Also, if the edges are too large for your nail, correct it with acetone.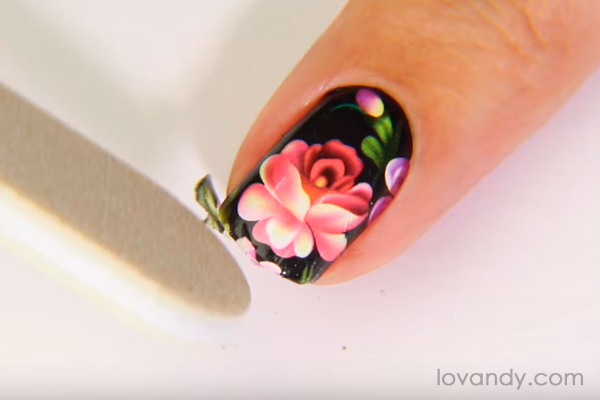 Use your nail file to cut down any excess length of a sticker.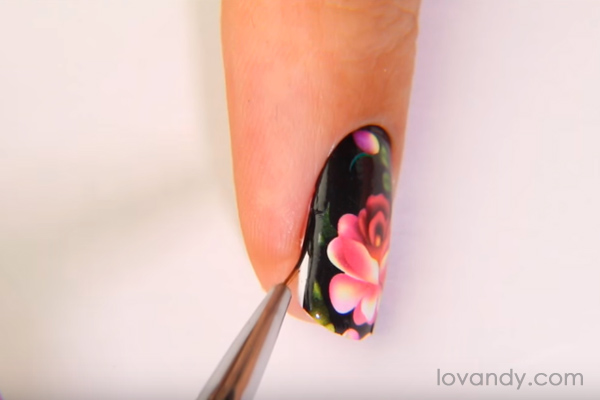 If some edges are too angular, use your background color nail polish and a thin nail brush to correct it.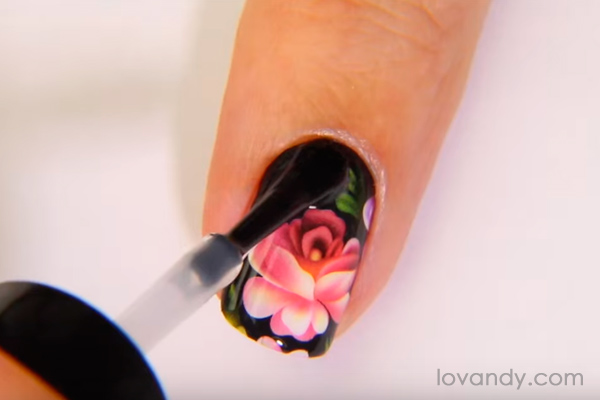 After you are done with corrections, put a top coat on the nail.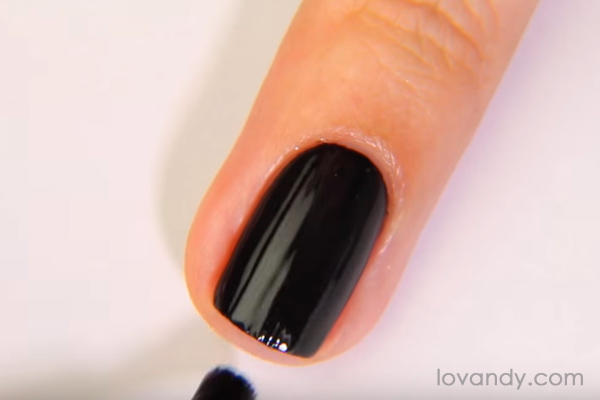 Cover the rest of your nails with two layers of the same nail polish you have used for corrections. Then put a top coat on it.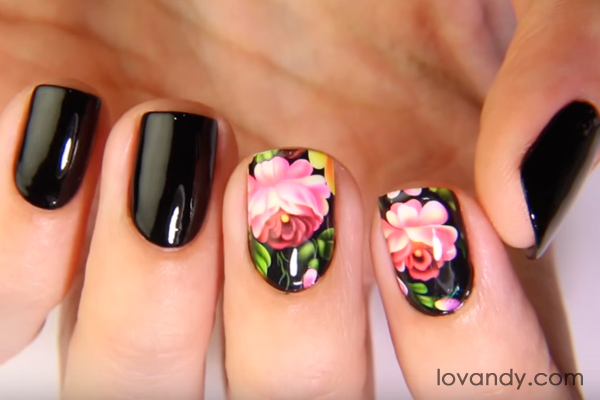 Now we have finished! The result speaks for itself. This manicure is really easy to make, but such flower nail design looks amazing and even fabulous.
You may use this nail art both for your casual manicure and for any special occasions. One of the most valuable advantages of it is that you do not need to spend your time on painting anything. When you learn how to make it, it will take you not much longer than ten minutes to get your nails ready to shine! Also, if you have some other nail decals usage ideas, share it with us!
Application of Flower Nail Stickers – DIY


Source of pictures: youtube.com