If false eyelashes intrigue you, but you have not tried it yet, this article is what you need! We will tell you about how to apply and maintain them; what type to choose; when to remove fake eyelashes.
What Type of False Eyelashes to Choose?
It may seem hard to find 'your' eyelashes. There are many types of them, and each one cannot be good for everyone. However, there are four kinds of eyelashes that are most common. So, we will talk about these.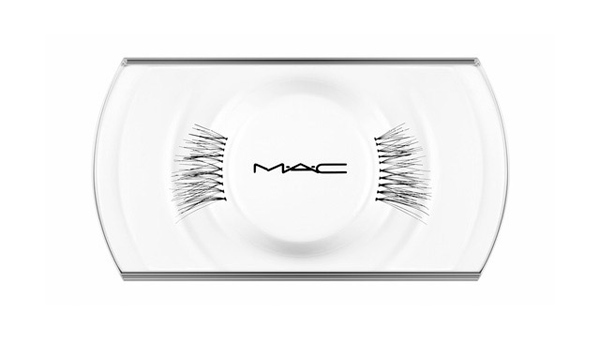 First type is cat's-eye lashes, or so-called 'halves'. This kind is a good choice if you have not used any before. It is easy to apply it, but the effect they grant is fabulous.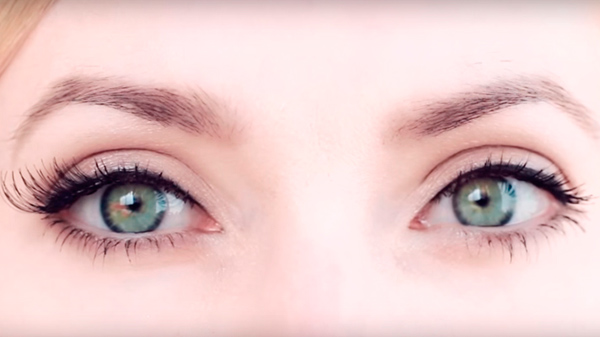 Here is the result of using cat's-eye lashes (left eye on the photo). As you can see, these lashes visually lift the upper corner of the eye. This makes your sight more expressive and sensuous.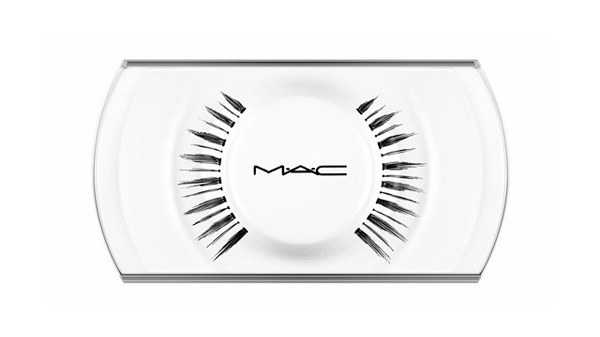 The next type is babydoll eyelashes. These might be even easier to use, as all the villi are set on a solidsingle strip.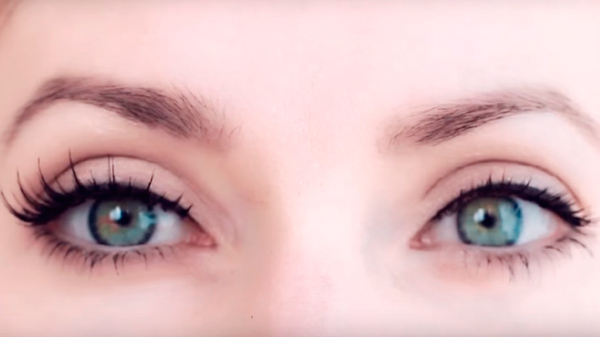 These lashes make your eyes more innocent and beauteous. They are not as tempting as previous, but a combination of such make-up and some small adorable dress might make you look like a princess. Then all you will need is a charming prince!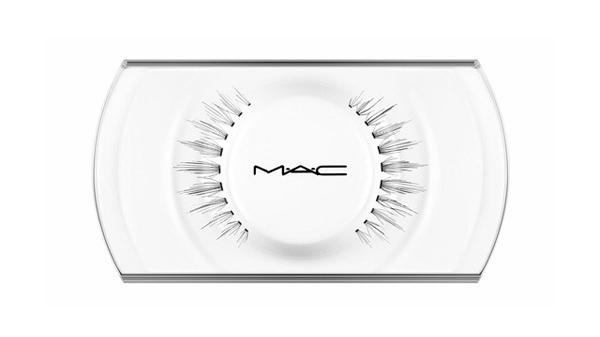 Next eyelashes are known as 'natural bunches'. These may fit women with short natural lashes. If yours are long enough, you may not see an effect at all. Also, try 'natural bunches' to add some volume.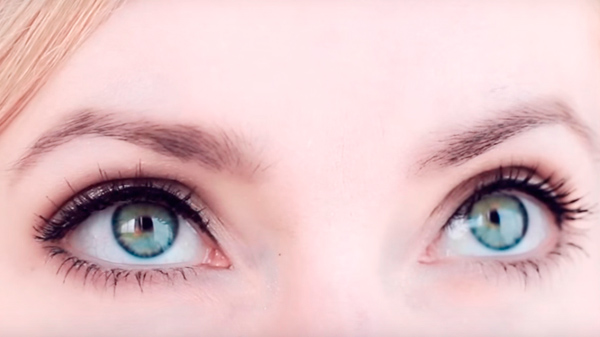 Such eyelashes are recommended to use for those who want their make-up looking natural and neat. Combine it with a low-key lipstick and a long cocktail dress to make your sight mysterious and dreamy.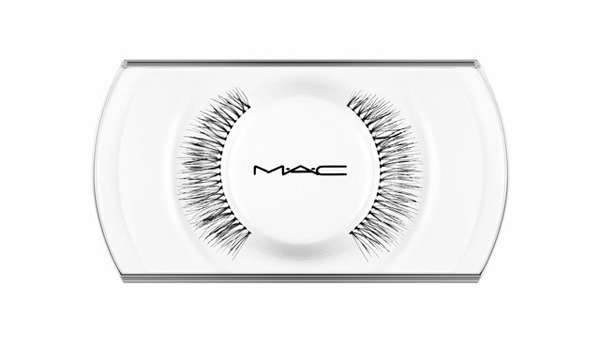 Fourth most popular fake eyelashes variant is a thick glamorous one. These are the most extraordinary and breathtaking. Use them when you are about to shine your brightest!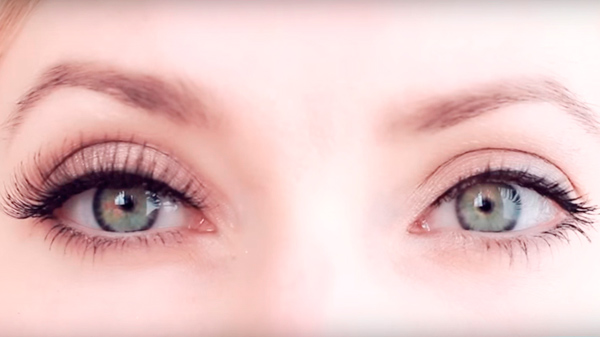 You can see how much volume such a villus add. Say nothing of making your sight really alluring. Be careful with these, as nobody will be able to look away!
How to Put Eyelashes On?
Now, as you have chosen the variant you like most, let us learn exactly how to put fake eyelashes. First thing to talk about is glue.We strongly recommend you to use only professional glues. Any other might be hard to take off, making the whole procedure somewhat painful. Moreover, branded glues will turn transparent when dried. Also, do not use black ones, as it is hard to hide any shortcomings with that.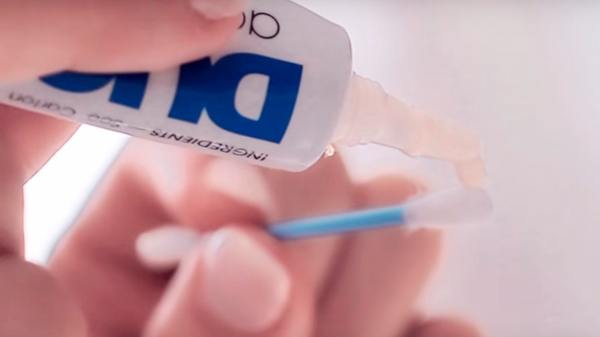 Put a little drop of your glue on a cotton bud. It will become transparent soon.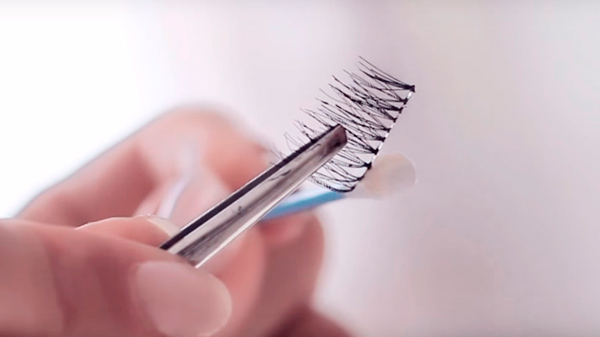 Then slide the eyelash strip on it. Pay attention to edges: they are more tend to come off. Wait for about 30 seconds to let the glue dry.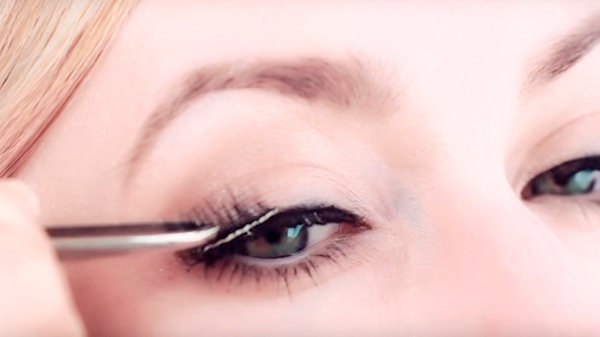 Pick fake eyelashes with tweezers and accurately put them closely to your own lashes' roots. Do not stick it to skin, just to lashes. This way, fake ones will follow your natural curve.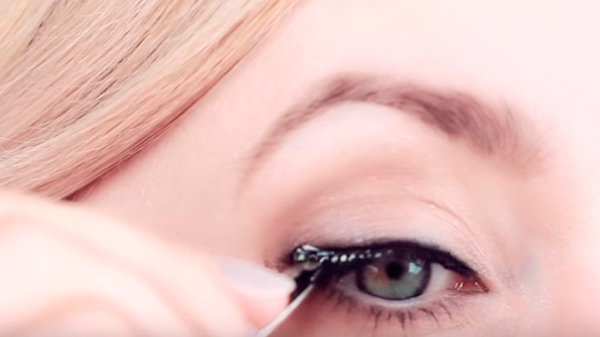 Use tweezers to make sure the eyelashes are stuck nicely.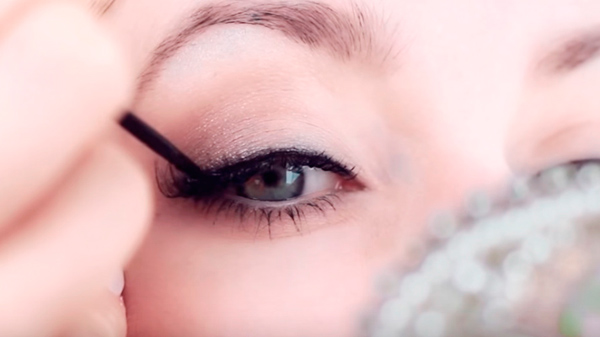 Apply some eyeliner on your eyes so that no shortcomings are visible. Remember to do all eye makeup before applying fake lashes.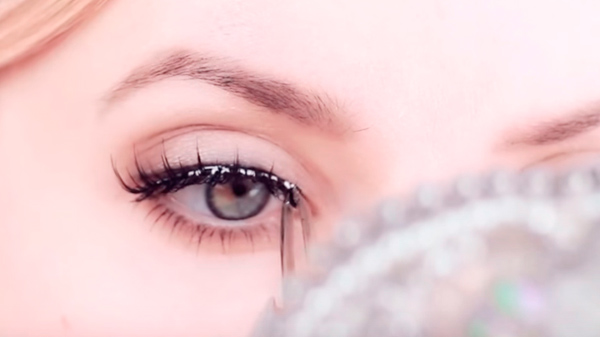 If you use some long lashes, apply them corner by corner. Stick it on the left one and then use your tweezers to do it on the right one.
If eyelashes are too wide, cut it with scissors, but remember to try them before sticking.
Another important tip: before buying any eyelashes, make sure they are mounted on a tiny strip. Those which on the rough foundation are very hard to apply, as they don't have enough flexibility.
How to Remove Fake Eyelashes?
When you want to remove your eyelashes, take it by one side and slightly pull towards the other. To make the process easier, it's ok to use some liquid makeup remover to soften the glue.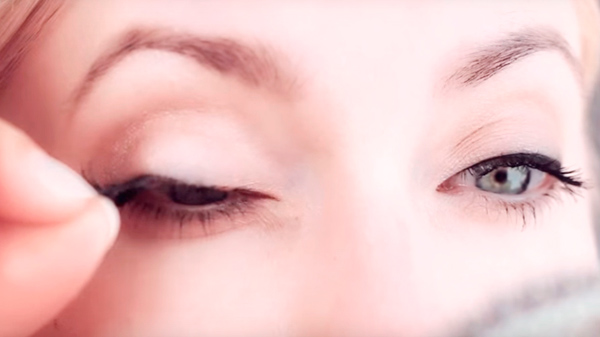 And of course do not through lashes away, as the most of them are reusable. It is OK to use one pair from 10 to 20 times. Keep you lashes in a special box.
Maintenance of Fake Eyelashes
Any fake eyelashes require some maintenance, if you do want to use them for a long time. As we have mentioned above, use a special box to keep them. You can use the one you bought eyelashes in.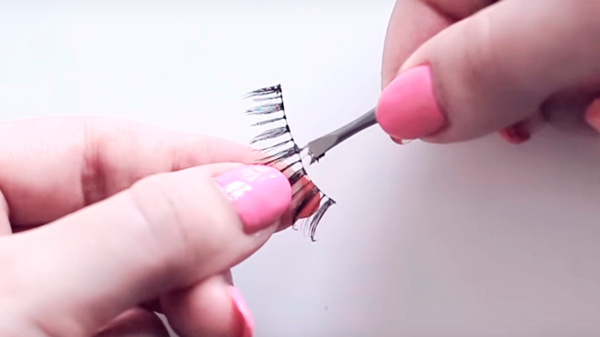 It is recommended to remove any excess make-up and glue before putting lashes in a box. Use our tweezers and liquid makeup remover for that.
No matter what kind of fake eyelashes you decide to use, they will make your sight much more beautiful and sensual. It is a good idea to apply such lashes for some parties. However, using them every day will make you look magnificent in any routine. Combine false eyelashes with different make-ups and attires, and tell us about your greatest style ideas!
How to Apply Fake Eyelashes – Step-By-Step Guide for Beginners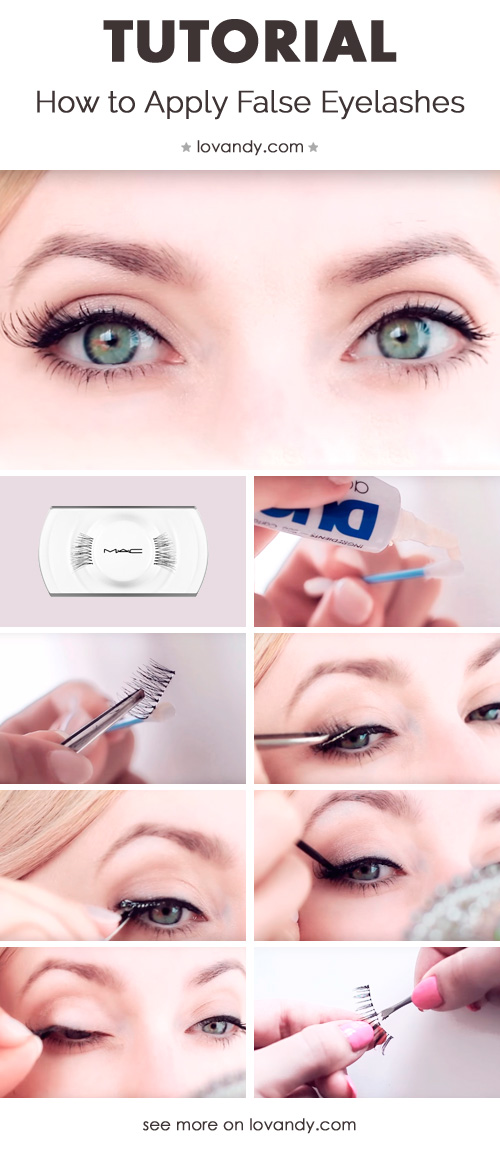 source of pictures: youtube.com