Sometimes everyday nail polish gets any woman bored. It is easy to understand, because you cannot always buy a new color. Therefore, we have a great idea for you on how to do easy striped nails, which won't make you spend a lot of money, but for sure will make your hands look magnificent.
Today we will learn how to make striped nails with tape. Before we start, you should prepare some stuff, such as:
Blue and white nail polishes (glossy or matte);
Transparent nail polish;
Tiny strips which should not stick to your nail while painting;
Silver glitter for décor;
Glue for glitter;
Acetone;
Cotton swabs for correcting;
Also, before we start, do not worry about the result. Perhaps it may be different from what you see on photos, but that is why we learn how to make striped nail designs. In the nearest future, you will have enough experience to make your nails shine on a dim day.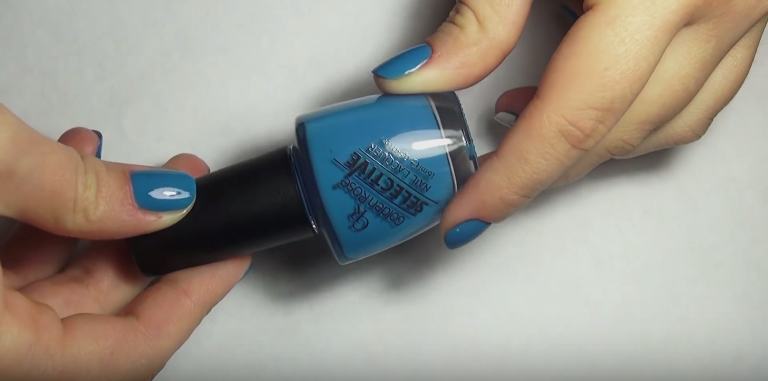 First, take the blue nail polish and paint the whole nails of your thumb, annular and pinky.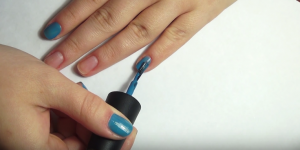 Use acetone and cotton swabs if you need to touch up.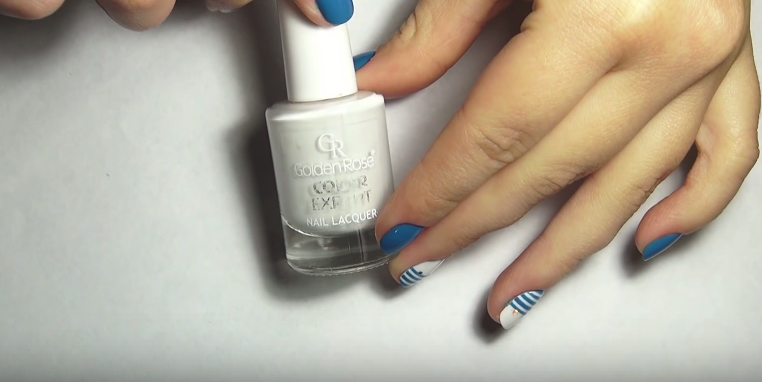 Now take the white polish and paint the rest of your fingers.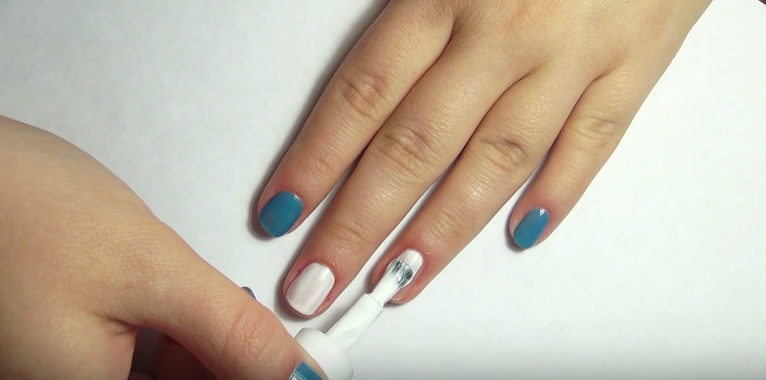 Wait until the polish dries, and then take these tiny strips and place them as you see it on photo.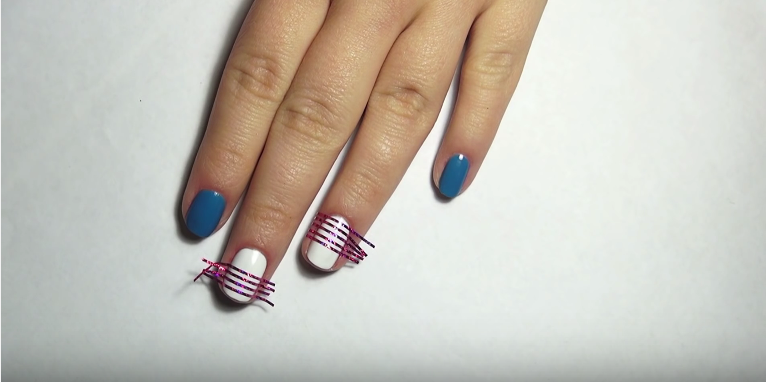 On this step, you may use your imagination and experiment with the quantity and directions of strips.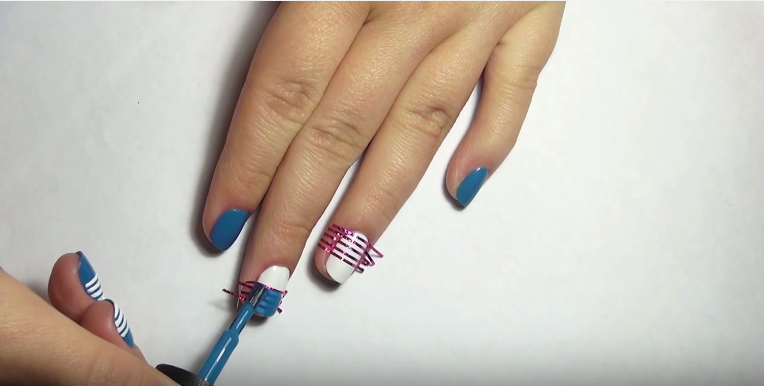 Now, as the strips are placed, we will learn exactly how to make nail strip. Using the blue nail polish, paint the half of your nail, which is covered by strips. At this point, you have to be very careful and precise. However, do not worry if you cannot make it from the first time. Sooth to say, almost nobody could.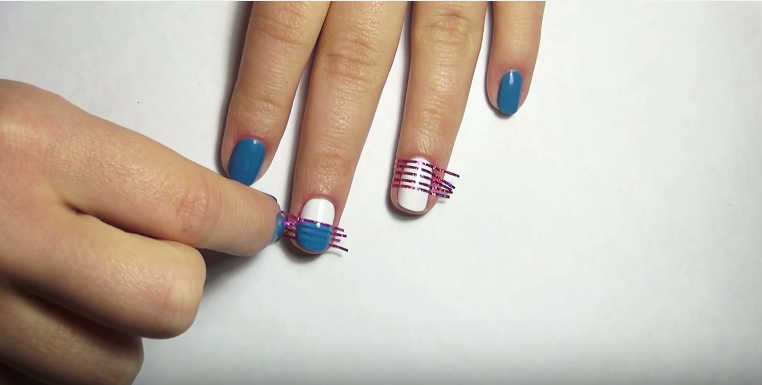 After that, neatly remove the strips. Voilà! Now you know how to make zebra striped nails. Let us finish with decor.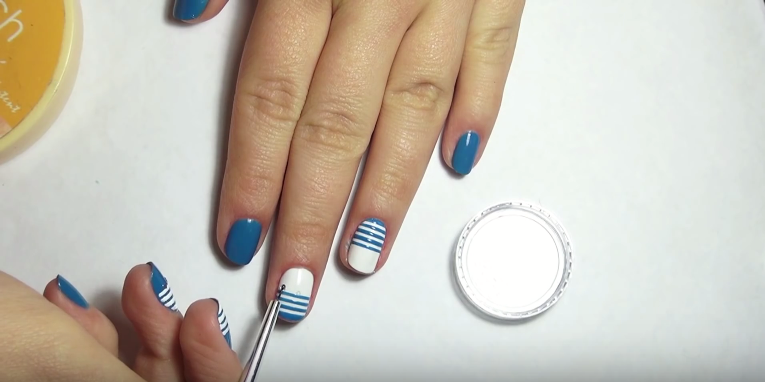 Place three droplets of glue right at the middle of the nail. Do not overdo it, because it is better if the glitter falls off, than having these "giant" drops of glue on your hands.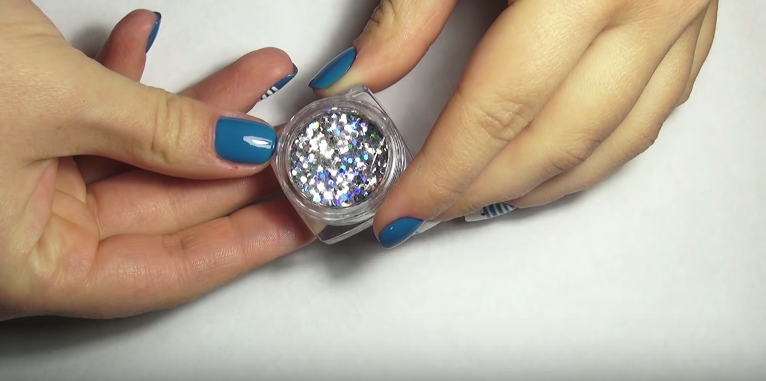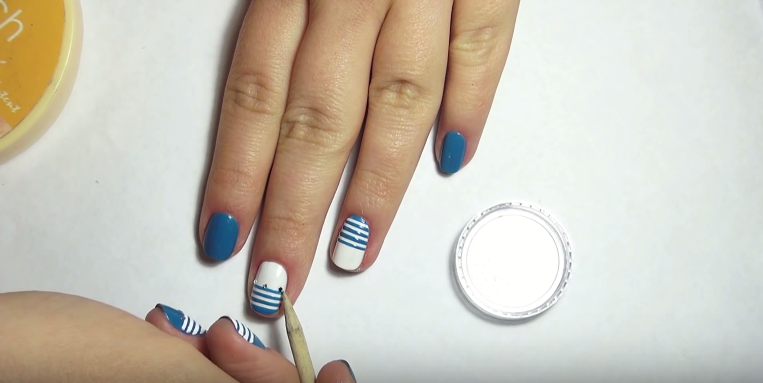 Now, take the glitter and place it on the glue droplets, using some stick or toothpick.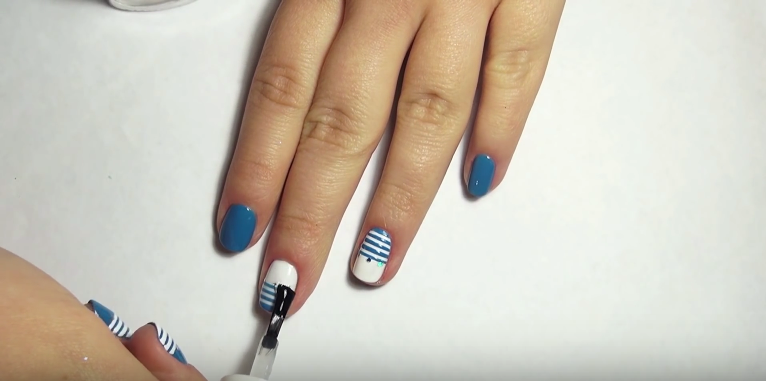 The last step you ought to do is to cover your nails with transparent nail polish so that glitter will not fall off.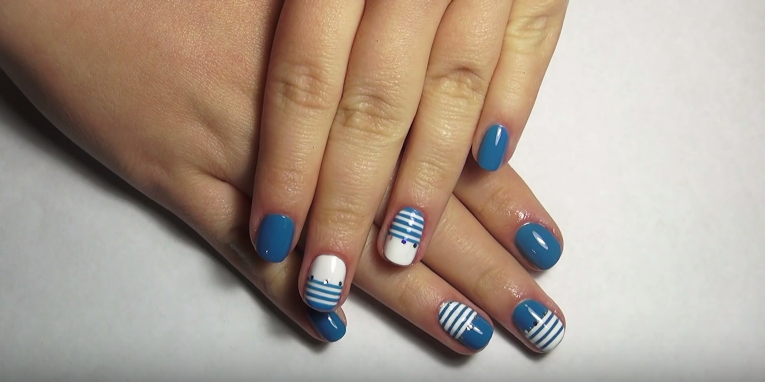 As you can see now, there are no hidden secrets in how to make striped nail art. It is as easy as it is. Needless to say, such manicure will make a real furor, when you go outside.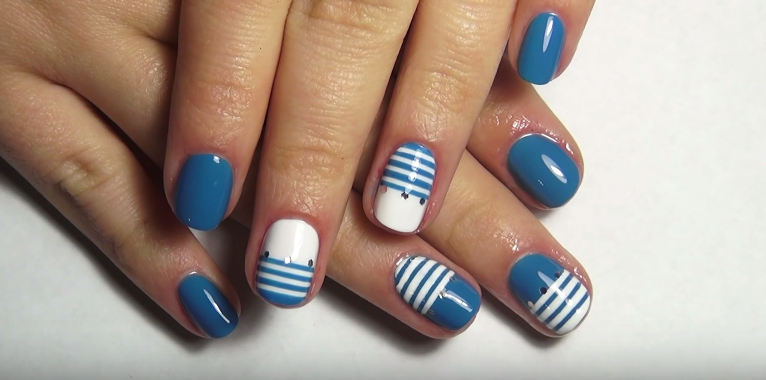 Doesn't matter what weather it is and how dim the day is. Your neat but fabulous white blue nails will make it much brighter and, perhaps, will light some true smiles on your friends' faces.
Step By Step Nail Design Tutorial For Beginners