Winter holidays are coming soon! However, you don't have to wait: today we will learn how to paint a snowflake nails, so that everyone around will have a Christmas mood.
As usually, before we begin any work, make sure you have everything needed, such as:
Glossy or matte black and white nail polishes;
Acrylic paints for nails (also in black and white colors);
Tiny brush for painting;
Wooden stick (for example, toothpick) to draw a snowflake on nails;
Acetone and cotton swabs in case you need to correct the manicure.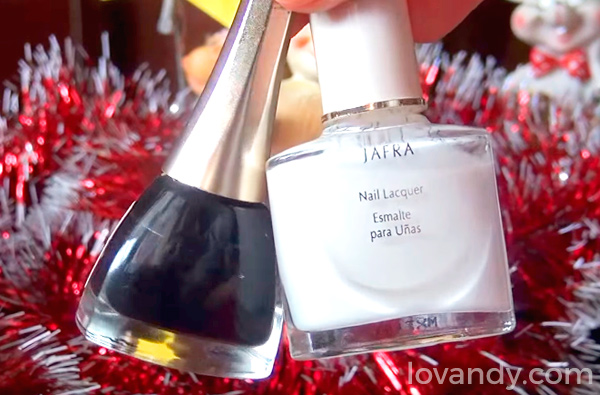 As the first step, let us pick two basic nail polishes. As we have mentioned above, you may use either glossy or matte colors for snowflake nails art. However, matte colors do not fit acrylic paints, so we advise using glossy ones. By the way, we do not restrict you in color palette. Use any polishes you like, just make sure they remind you of holidays.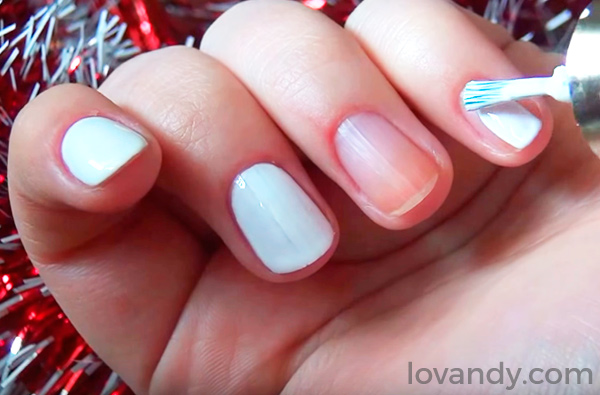 Paint some of your nails with white polish. As we think, it looks best when you leave just one finger for black polish. Though, feel free to do it, as you like.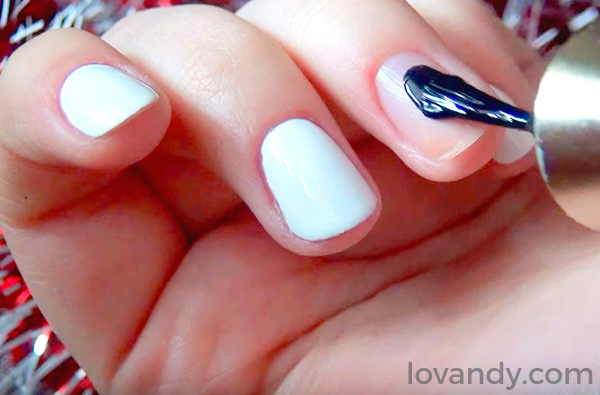 Now take the black polish and paint the rest of your nails with it. We have only one left which is annular.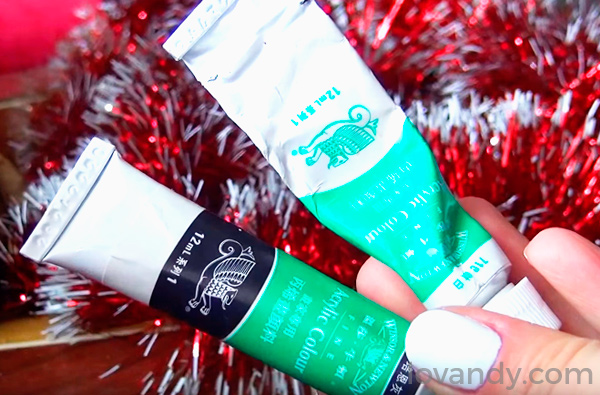 After all the polish has dried, take acrylic paints for nails. We will begin from the black one to paint white nails with snowflakes.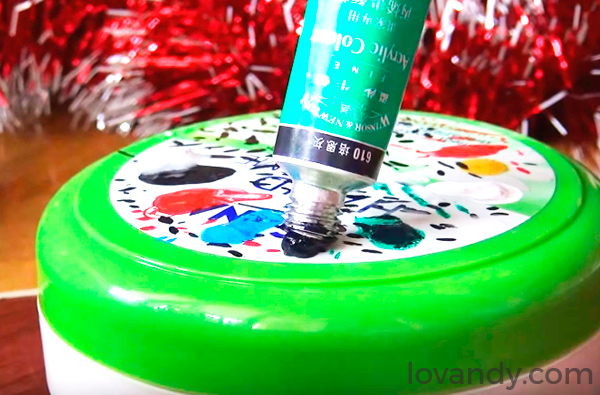 Put a small drop of the black paint on a flat surface. It dries very slowly in such amounts, so do not worry, if you put too much.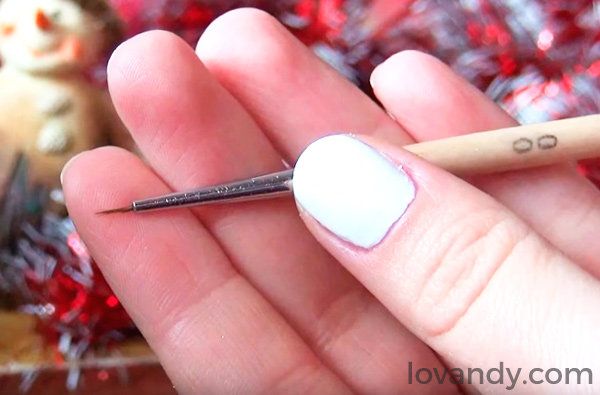 Now pick the tiny brush for manicure. We will use it to draw snowflake on nails by acrylic paints. Be sure to take a small amount of paint at a time. It is better to spend more time drawing than to remake all the manicure.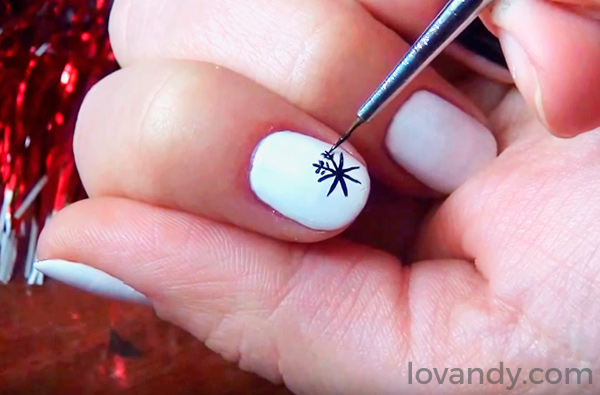 This step is going to be really hard if you are newbie in nail drawing. All you need is time and patience. You may try drawing such snowflakes on paper just to train yourself. So, accurately paint the basis of a snowflake. After that, add some details. Be creative and make a snowflake nail design as you like it. Do not worry if you spoil it: the more you practice the better nail artist you become.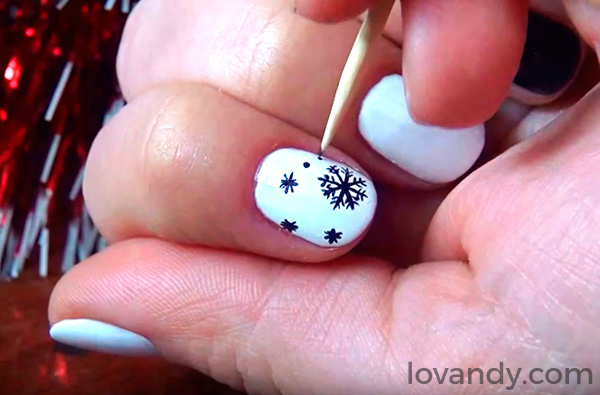 Now take the wooden stick and draw some dots on the nail to diversify the look of this tiny picture. This way you achieve a good perspective and the whole picture becomes more natural.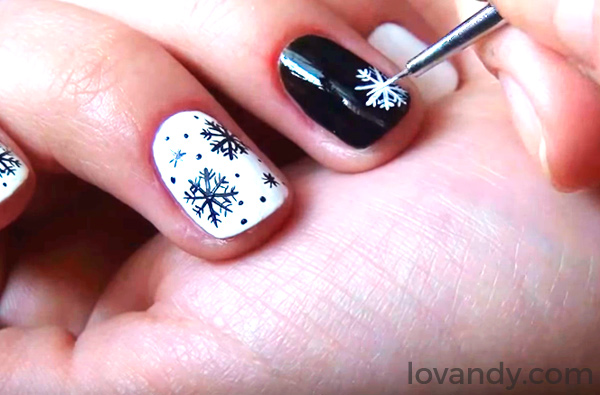 Take the white acrylic paint and repeat all previous steps of Christmas manicure with snowflakes on the black nail.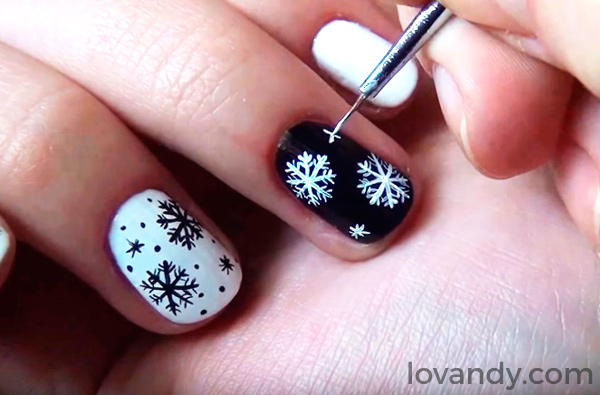 Using the tiny brush, you may add some smaller snowflakes. In addition, you will need to touch up white drawings, because white color might fade a bit on a black background.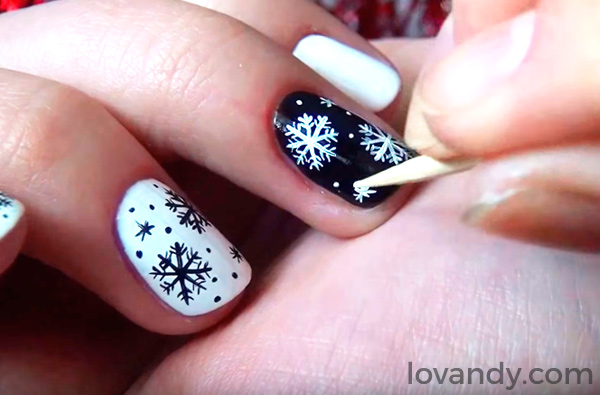 Use your wooden stick (clean it from the black paint before moving on) to draw white dots on the black nail; or touch up some snowflakes if they continue to fade.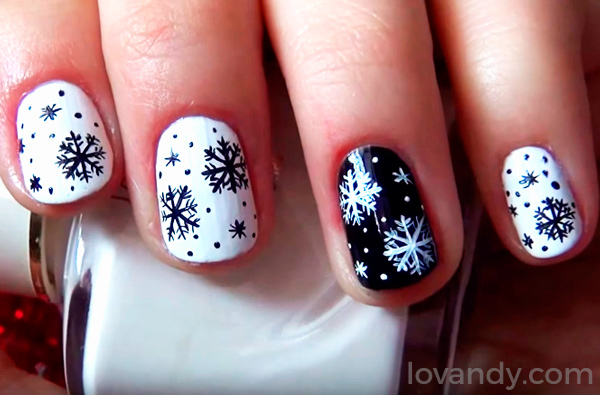 That was the last step! Congratulations, now you have black and white New Year nails! Depending on what kind of nail polishes you use, you may also need a transparent one to finish the work. However, we do not.
At first, this kind of manicure looks difficult and hard to create. Though, it is not true, as you just have made sure. If you have some other Christmas nail design ideas, share it. We are sure, that you will, after going through this easy drawing tutorial. By the way, merry Christmas everyone and Happy New Year!